May 2021 Update - We are not currently taking any room bookings.
Book your meeting room
We have two meeting rooms available for hire at our offices at the Jubilee Building, which is a listed building in the centre of Chippenham. Both are light and airy rooms with separate ajoining small kitchen areas with facilities to make light refreshments. Our caretaker prepares the room for your arrival in whatever layout style you would prefer. The ground floor room has full accessibility. There is a lift to access the first floor but please note that the lift cannot be used in the unlikely event of a fire*.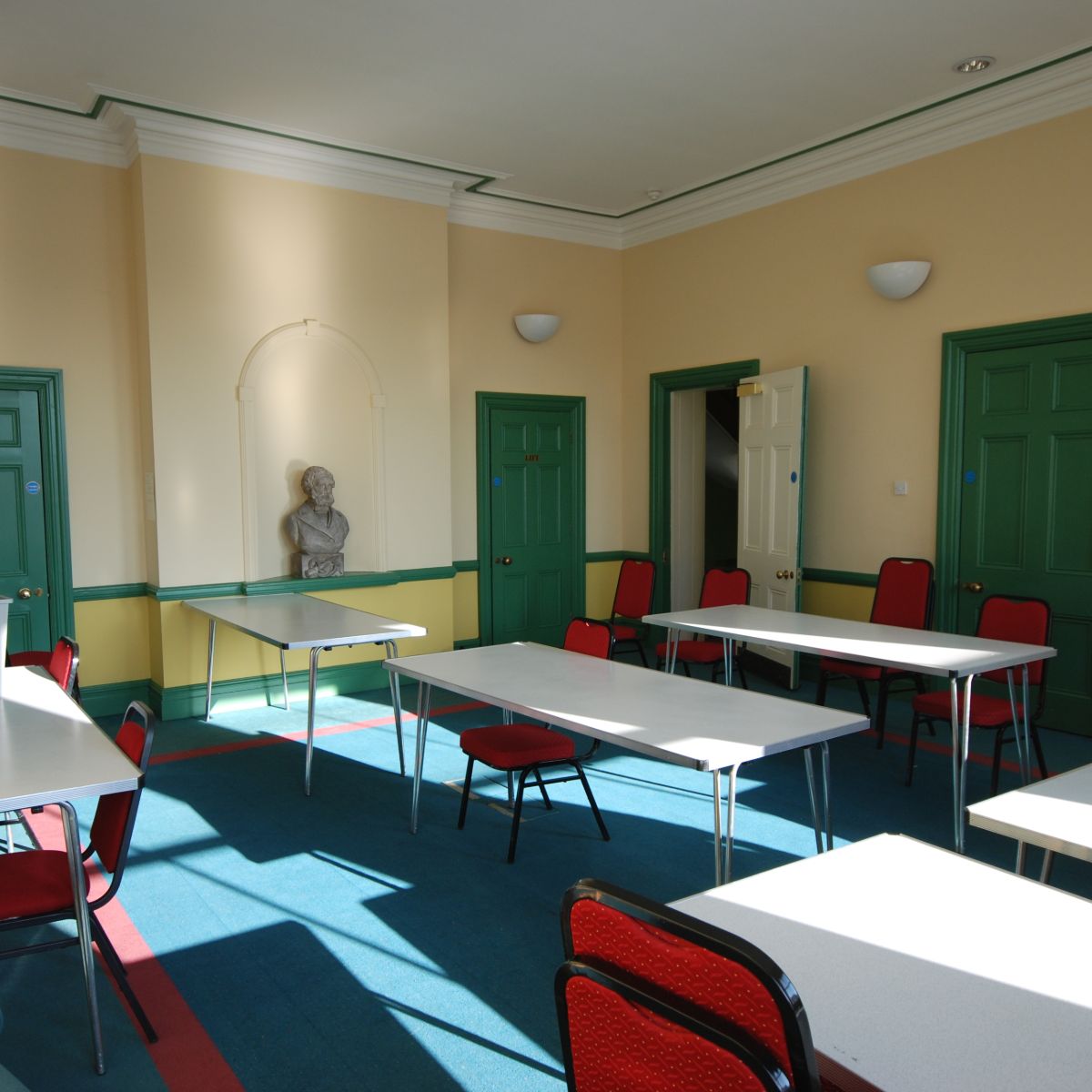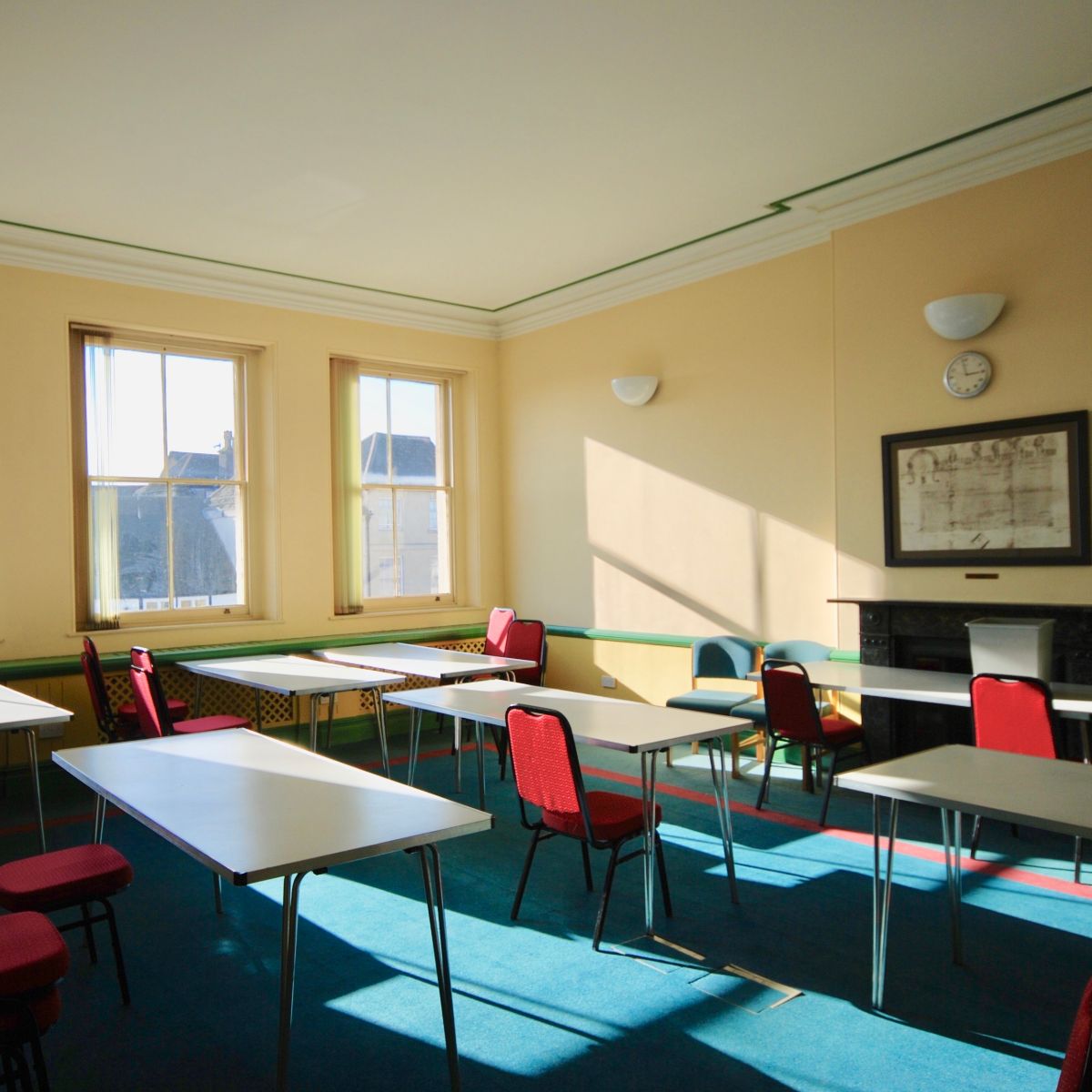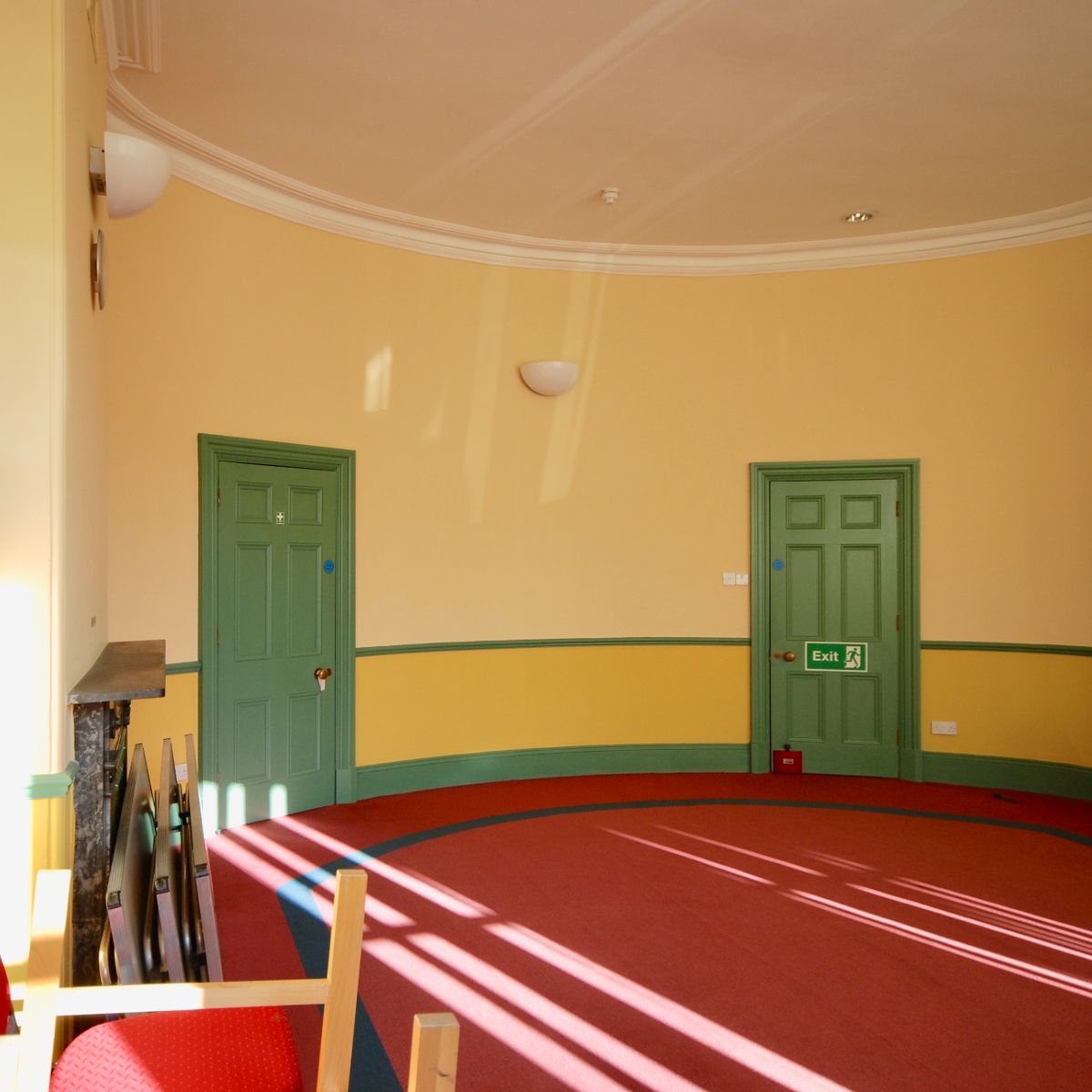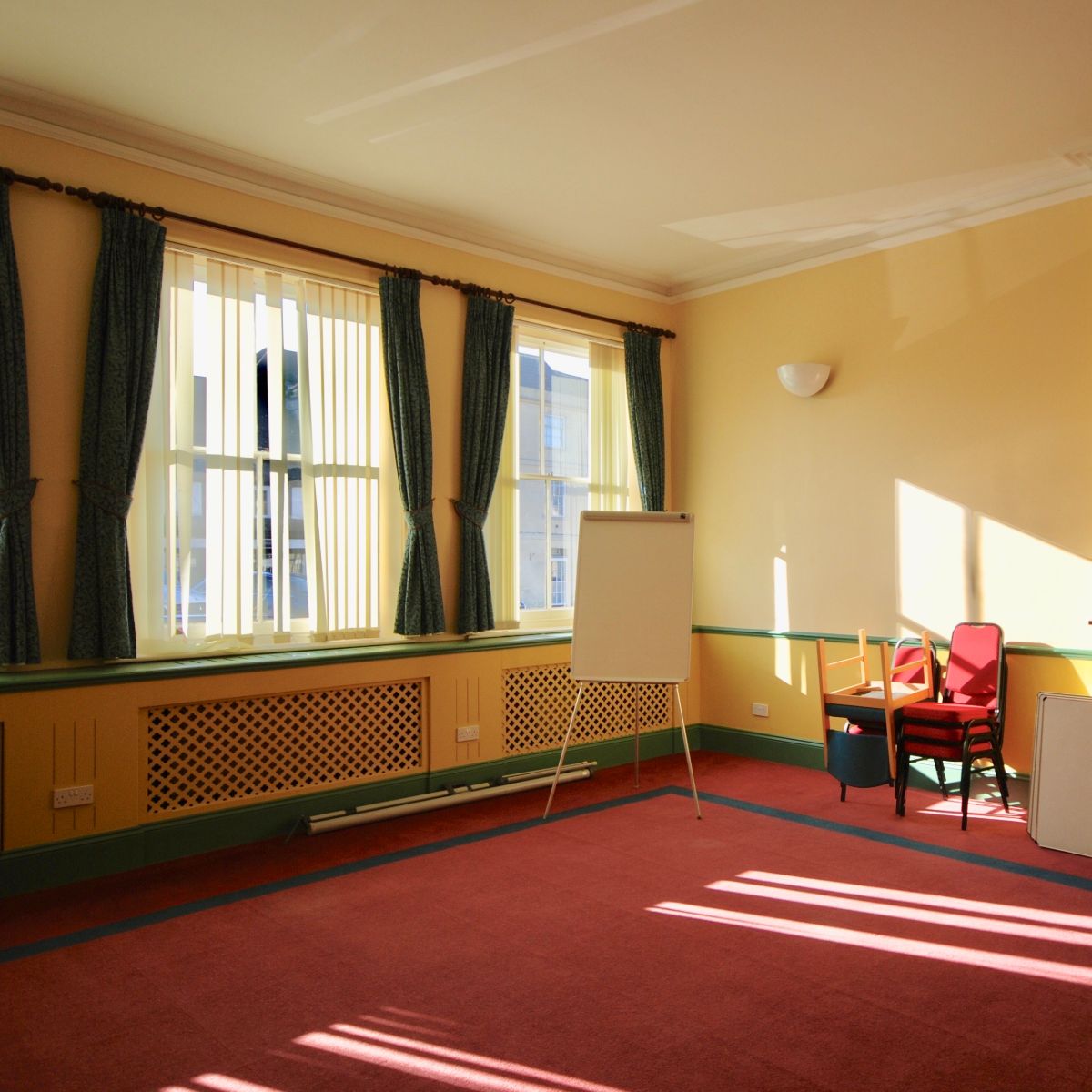 Cancellations
Please see Condition (15) of Terms and Conditions of Room Hire.
Invoices
Hirer will be invoiced within one week of hire with fee payable within 14 days of hire.
Please Note
You as the hirer will be responsible for keeping a register of person attending your group at each session and, in the event of a fire alarm activation, ensuring that your members vacate the building and meet at our assembly point – the Rose and Crown car park opposite.
Please notify your group's members that there are several disabled car parking bays opposite.
Please notify us before hiring if any of your group members have special access requirements (see restriction above*)
Refreshments are not provided – however there are facilities to make your own drinks.
Please do not attach anything to the walls.