We have commissioned Bristol-based natural outdoor play equipment specialist, TouchWood Play, to install an innovative and imaginative new play area made almost entirely of wood on our land at Westmead Playing Field. The park will be adjacent to The Arc climbing centre and skatepark.
TouchWood Play mix natural, sustainable materials with inventive design skills and traditional woodcraft techniques to create playgrounds that are safe, long-lasting and special. They specialise in creating unique play experiences where kids can use their imagination to have their own adventures, in a stimulating and natural setting.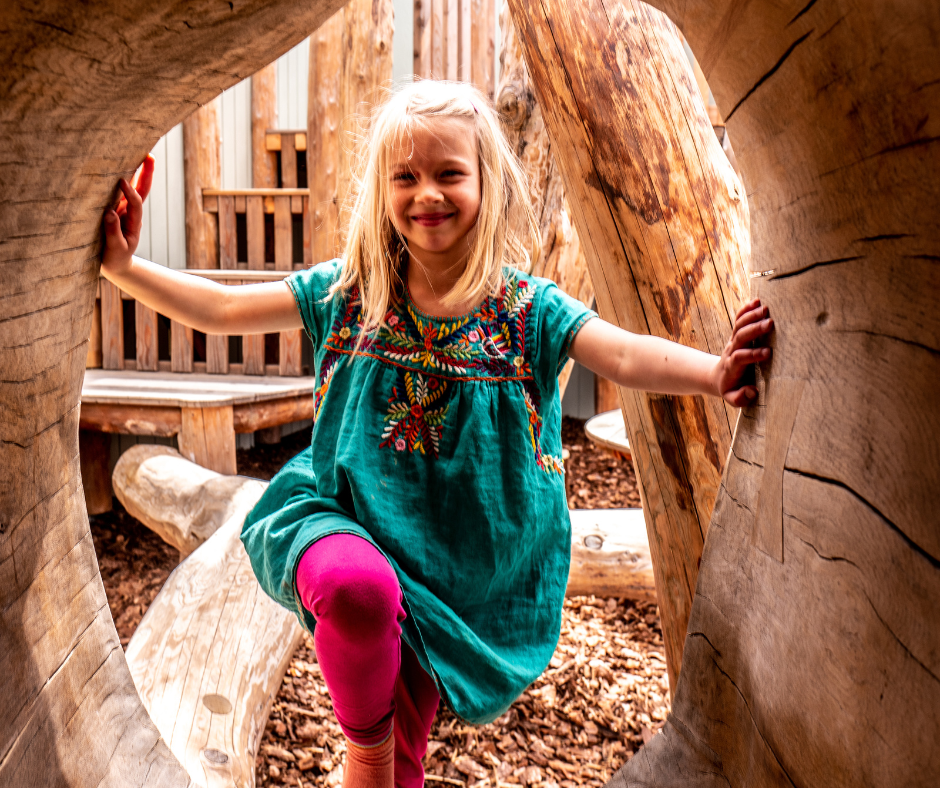 "We don't just create playgrounds; we aim to create amazing play experiences that connect children to the natural environment and create memories that last a lifetime." TouchWood Play.
The new play area has been predominantly designed to be aimed at toddlers through to 12-year-olds. It will offer a great range of activities for children and their parents/carers. The build, together with the scale of the timbers and the items included in the design, mean that playing at the park isn't restricted to those under the age of 12.
The café deck area at The Arc offers parents a good view of the play area. Children can take advantage of the exciting routes into the play space via the bridge or down giant log steps.
Some basic design drawings for the main play area can be seen below which will give you a sense of the layout of the park. The different elements include a visually stunning Wildwood Tree House, a pole forest, a giant hollow log, Douglas Fir stacked balance beams, wooden tower and platform, pulleys, chutes, a den and a raised hut.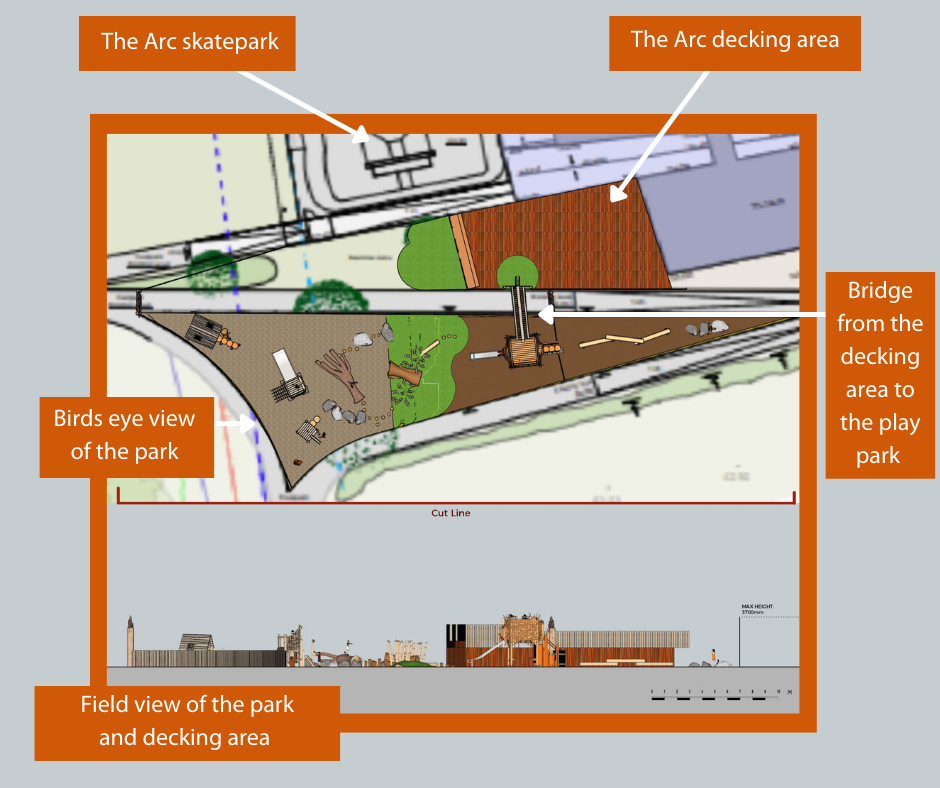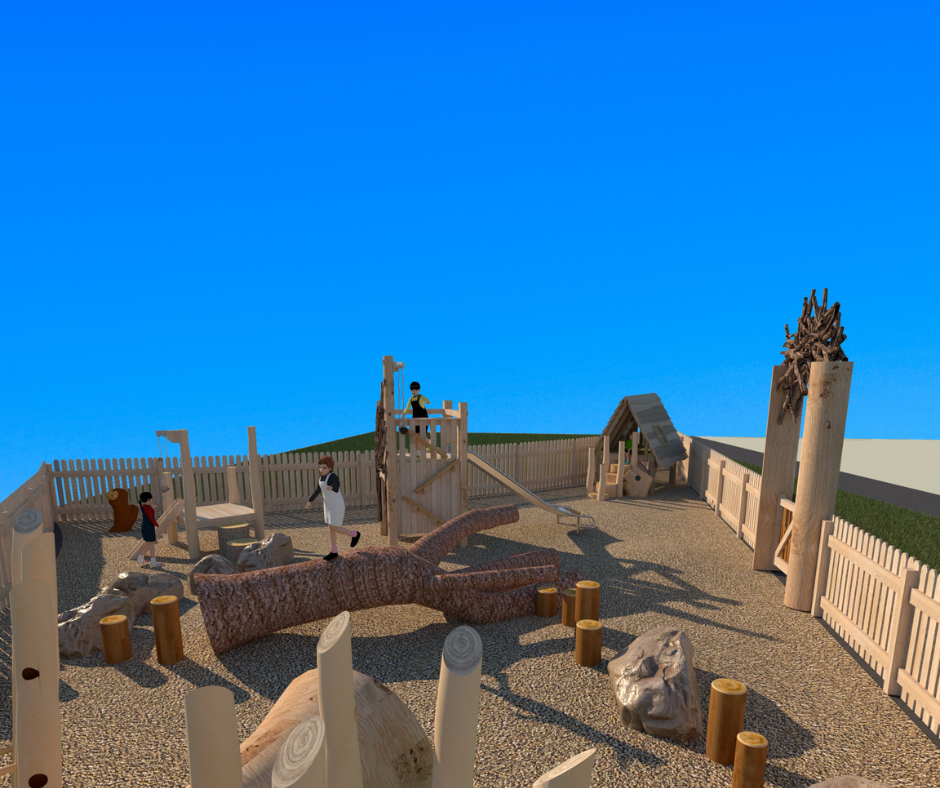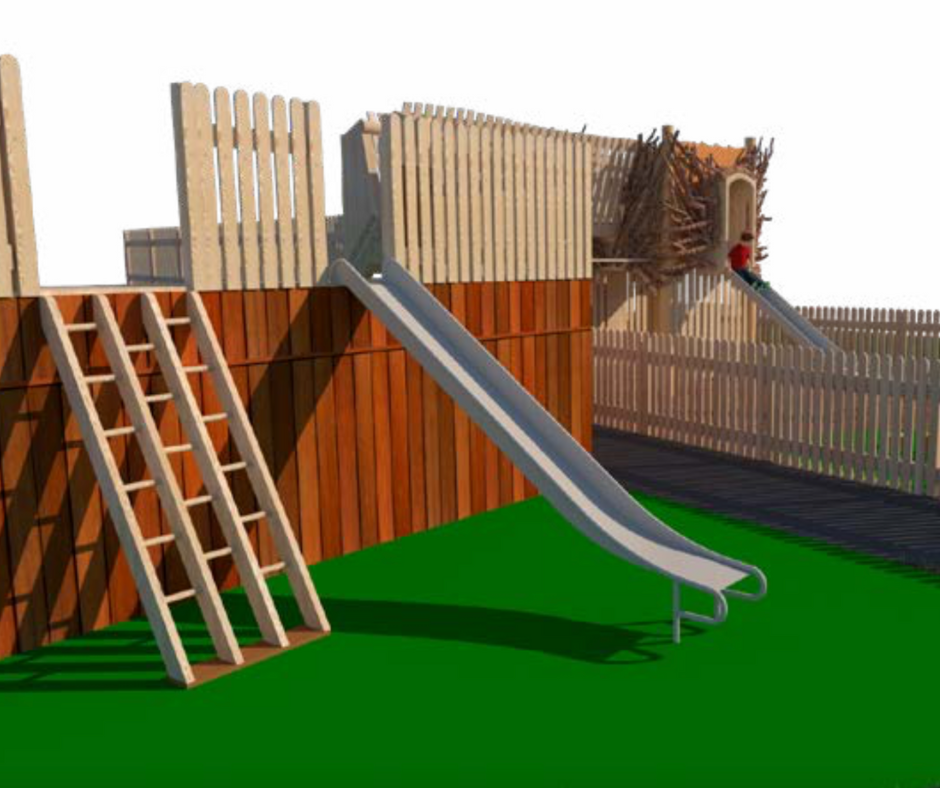 You may already be familiar with the work of TouchWood as they have an impressive list of clients including the National Trust, the Forestry Commission and they created the Treehouse for the Duchess of Cambridge's 'Back to Nature Garden' at Chelsea Flower Show in 2019 and the centre piece for RHS Wisley's play park.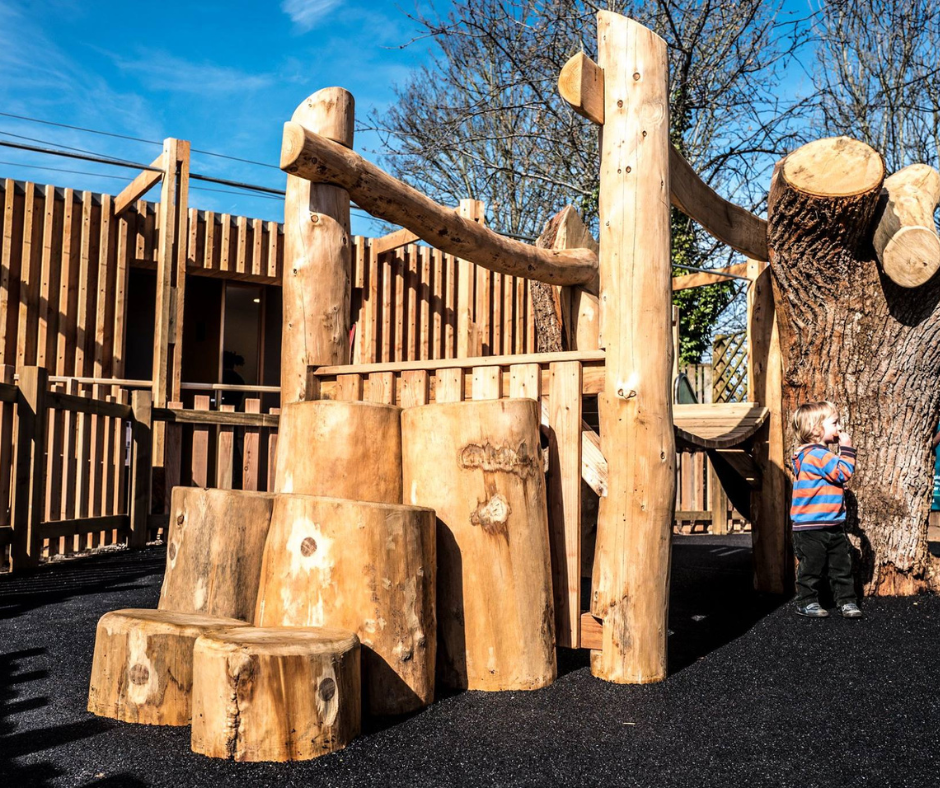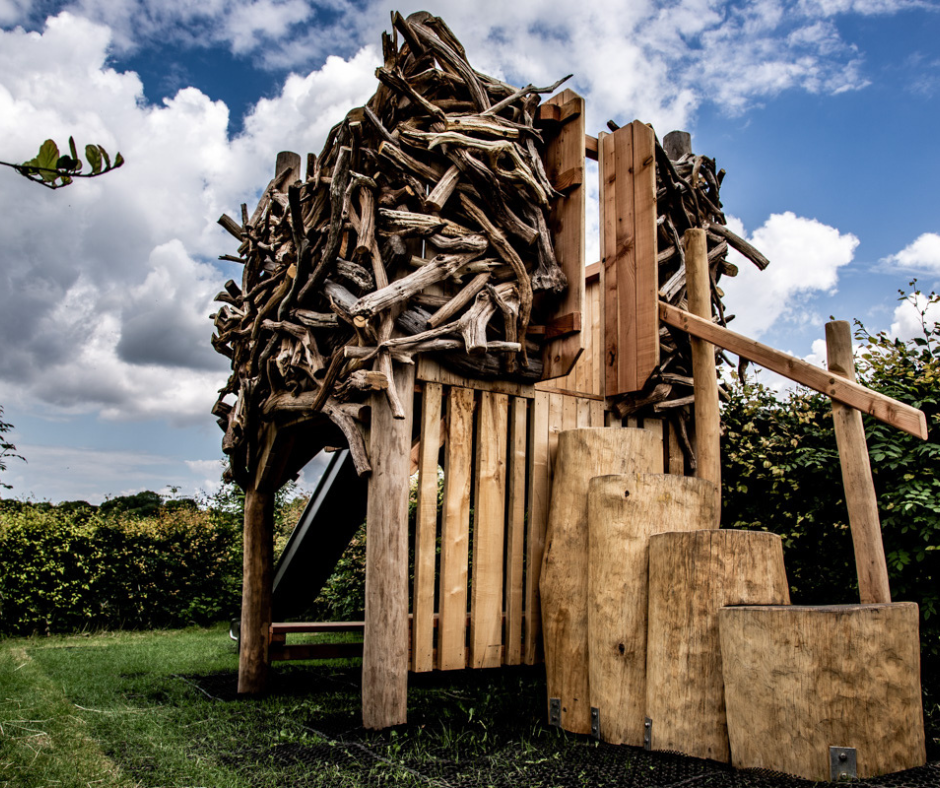 The addition of a new play park continues our ongoing work to enhance our land at Westmead. The last couple of years has seen the installation of our Woodland Creatures Sculpture Trail and increased paths at Westmead Open Space and last but certainly not least, the opening of The Arc climbing centre, skatepark and café on Westmead Playing Field in February.
Work to create the new play park starts this Autumn and we hope it will be completed before the Christmas holidays to be able to be enjoyed by local people and visitors to Chippenham for years to come.