We are delighted to say that our new play park has opened in Chippenham today on Westmead Playing Field, offering a fun and exciting space for children to play and explore.
The new bespoke play area, made almost entirely from wood, is adjacent to The Arc climbing centre, skatepark and café. Created by Bristol-based natural outdoor play equipment specialist, Touchwood Play, The Arc Park includes a Wildwood Tree House, Hollow Log, Play Hut, Sand Tower with pulley, two slides and many other fun features.

"Improving the welfare and wellbeing of our community is the main goal of our charity. Our trustees wanted to use some of our resources to provide a destination where the entire family could go to be active and have fun together. The amazing new play area is a wonderful addition to The Arc's facilities and offers a great space for local children to explore, engage with one another, and have fun in a natural environment.", Phil Tansley, CBLC CEO.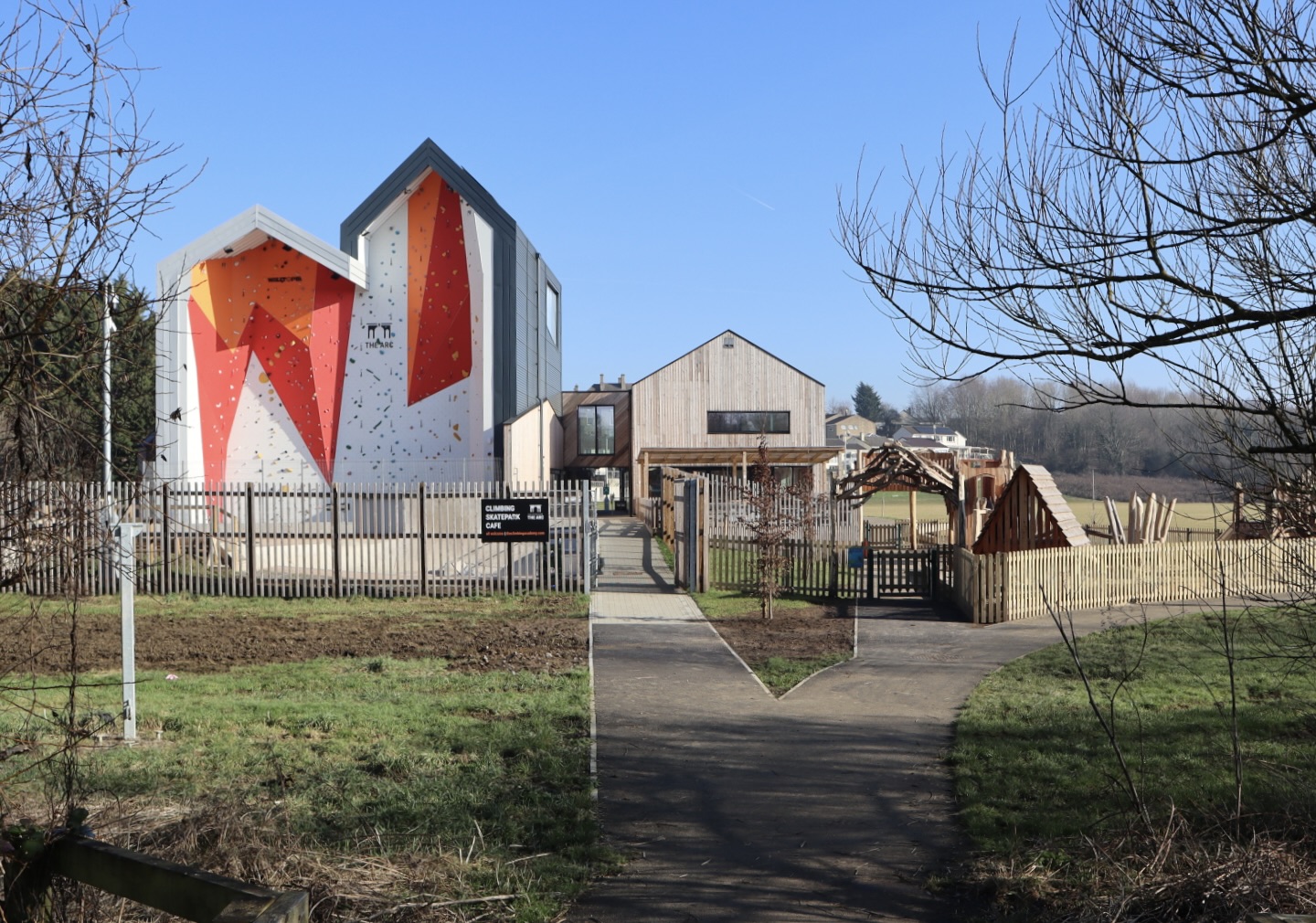 The Arc is run by The Climbing Academy and includes a cafe with a large outdoor decked seating area which overlooks the new park area. The Arc Cafe is open to the public seven days a week.  Children can also access the enclosed park from within the outdoor cafe area at The Arc by a bridge that crosses over to the Wildwood Tree House.
There will be a celebration of the opening of the play area taking place at 11am on Tuesday 14th February with ribbon cutting, photos and there will be some free and discounted refreshments on offer at The Arc Cafe (whilst stocks last).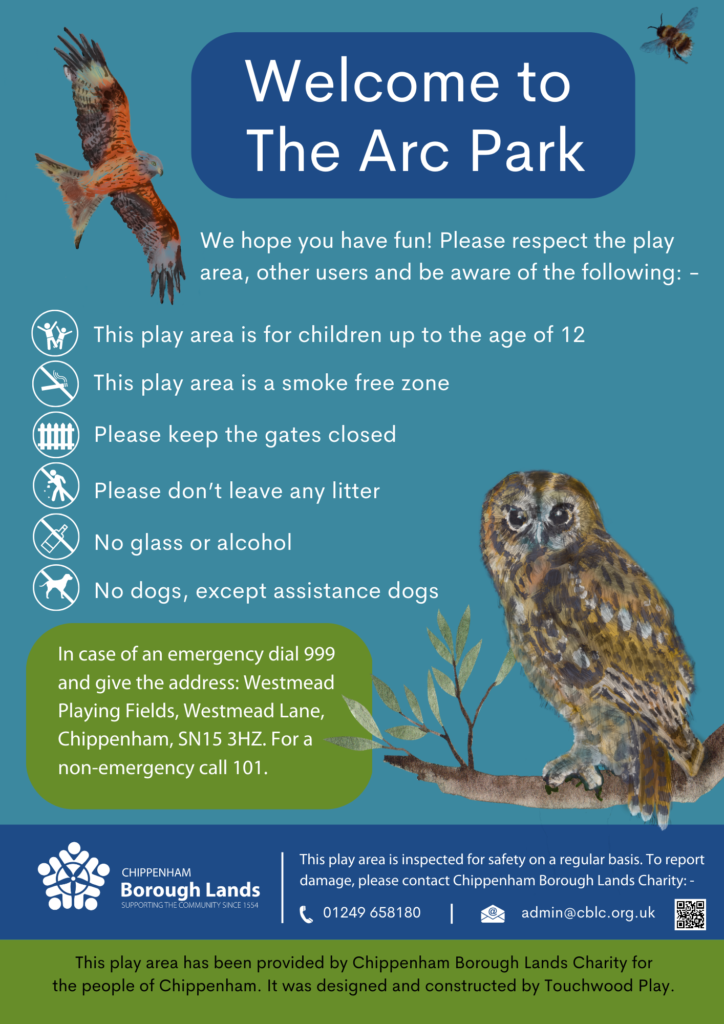 Our car park on Westmead Lane, has recently been resurfaced and now includes over 20 spaces allocated for users of The Arc facility. A new payment system is in place for the spaces allocated to The Arc. The new system will see vehicles have their number plates registered as they enter, and payment made via phone or the RingGo app. The remainder of the car park is managed by us and used by our staff and trustees, Chippenham Town Council workers, volunteers from local charities and low-income workers that live and work in the town centre.
We hope local families will enjoy and look after this beautiful new park for many years to come.