Today is the start of the A-Z of CBLC – hopefully by the time we get to Z you will know lots more about our grant giving charity: what we do, how we can help and you will also find out about our existing and upcoming projects.
A is for ARTS.
We help individuals and groups with Arts projects – providing both funding and support. In the last couple of years (until Covid-19 lockdown) – we have provided information, training and regular meetings/networking opportunities for Chippenham based groups, organisations and local arts professionals. We give and share information for local people who are interested in the Arts and Cultural events in Chippenham through the Chippenham ACE group which you can find on Facebook and Twitter. We can also share any Chippenham Arts related info and events via our One Chippenham community website – www.onechippenham.org.uk and associated Facebook & Twitter.
Just 2 weekends before life in the UK changed considerably – the last weekend in February, our first Chippenham Arts event took place – #FringeFeb. We helped to coordinate a weekend full of events across Chippenham and filled our town with colour, music, street art, comedy and performance featuring local people, groups & organisations. We hope to be able to run another Arts event again in the future.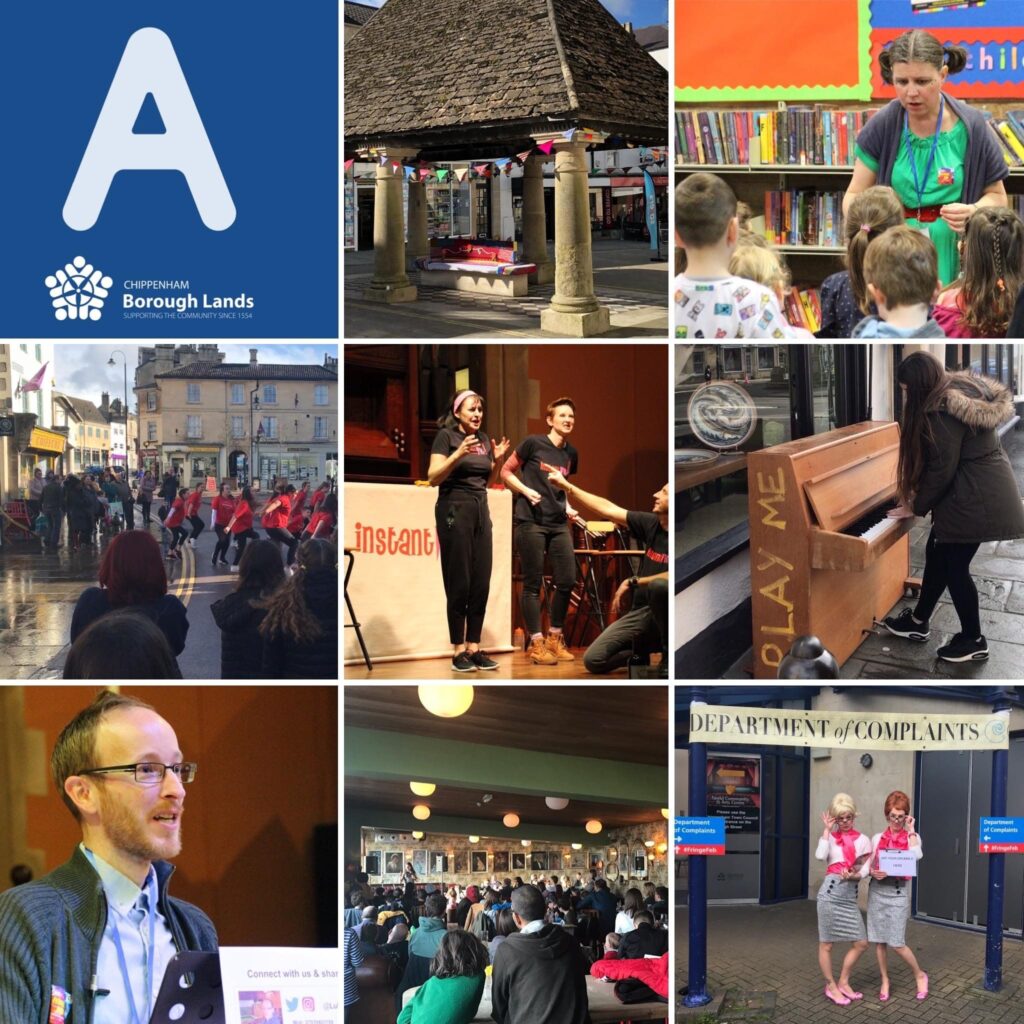 Our Arts meetings & networking opportunities will be restarting in October, initially on a virtual basis only, as we look at ways to continue support this important sector of our local community during these unusual times.
For more information about Chippenham ACE visit here, and to register your interest in joining one of our Arts meetings or joining a Chippenham Arts email mailing list please contact Laura, our Arts & Education Officer.