Our long-standing and well-respected Welfare Officer, Christine Jenkins, sadly leaves Chippenham Borough Lands Charity today. Christine started working here in May 1999 and has given over 20 years of service; making a big impact during her time here. Christine is leaving us to concentrate on a project she has been working on with her husband – Elizabeth Lodge, Supported Living for people with learning difficulties in Trowbridge. We wish her all the very best for her exciting and rewarding new venture. Here's a few memories and thoughts of her time working for our charity
What will you miss about working here at Chippenham Borough Lands Charity?
I feel very privileged to have worked for this charity. I feel I have had a special role being able to help local people. I don't make the decisions on awarding grants to people but being in a position where you can say to someone you can possibly help…it's just overwhelming for some people that someone is willing to listen and to help them.
What are you most proud of over the last 20 years?
There are many individuals that I am proud that I was able to support and help. There was one particular individual, a lady who really stands out in my mind. She was training to be a nurse, had a very young family and was really struggling. To this day, whenever we see her, she says that we saved her. That was one person that I know that I really helped. She's a nurse now working at Chippenham Hospital and has been so grateful for the help we gave her.
Every time I walk the Chippenham high street now I see lots of faces of people that I know we have been able to help. I'm so thankful that I've had the opportunity to help people in all sorts of difficult situations. I feel proud of the history of the charity – how amazing it is that Queen Mary left the land in 1554 for the people of Chippenham and what this gift is doing for people now.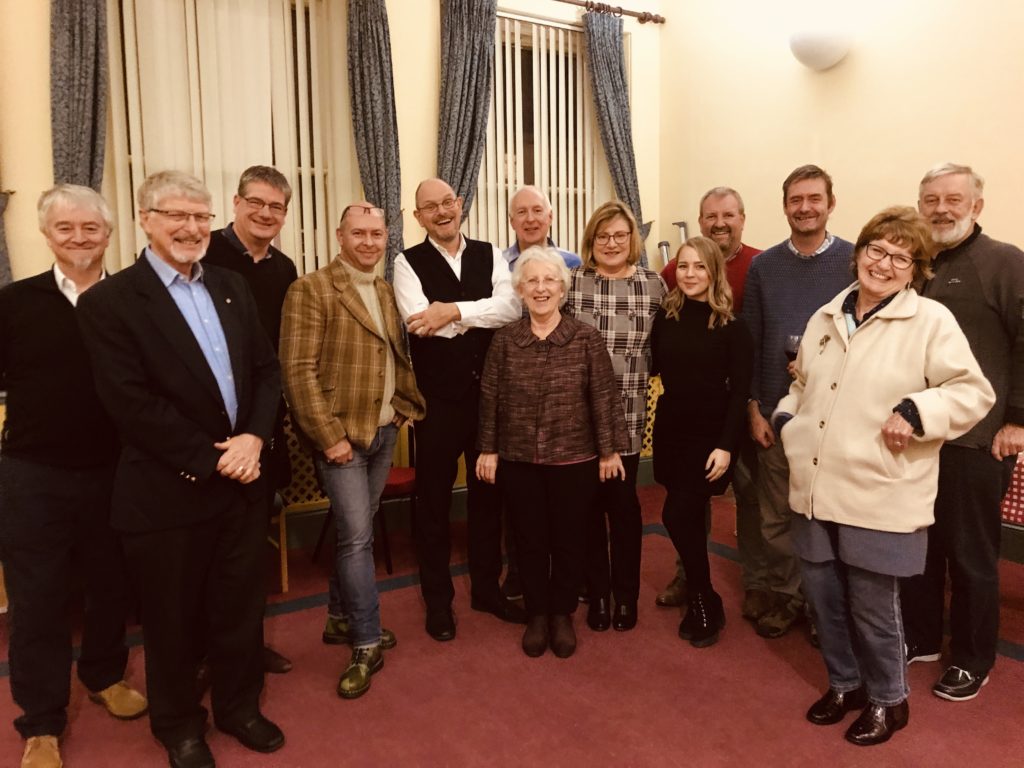 I'm full of admiration for all of the Trustees that I have worked with over the years. There have been some really significant Trustees over the years who have made a big impact for the charity. All the time they give up for the charity attending meetings and reading/writing papers alongside the rest of their busy lives. Having been at the Charity for over 20 years now there have been many Trustees that I have really enjoyed getting to know… amazing people who have given up their time & energy…just meeting people like that has been great.
What aspect of your job have you particularly enjoyed? 
I really have enjoyed giving out Christmas Vouchers to local people – every year we ask local agencies to nominate people to get vouchers from us towards a Christmas food shop. We try to include some of the people that we've helped during the year and it's a lovely opportunity to catch up with them again which is usually very positive.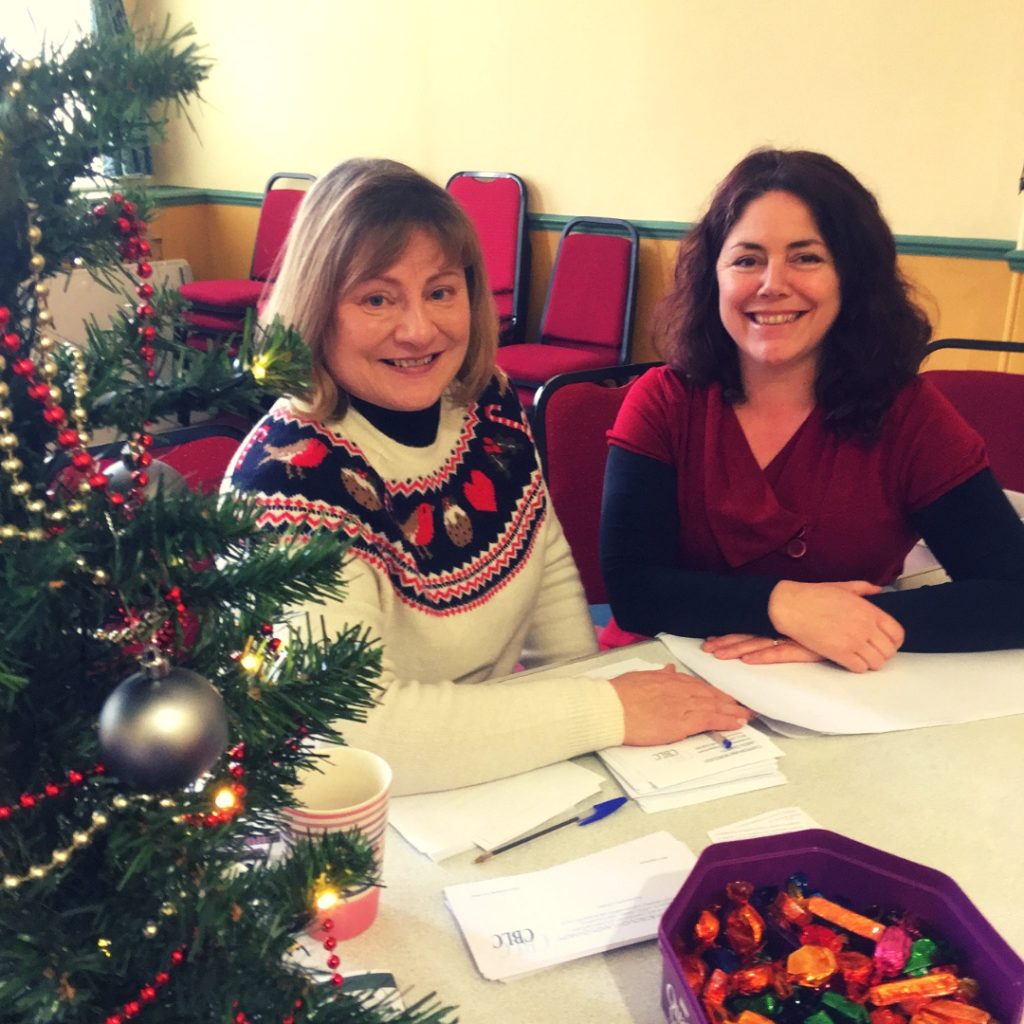 What can you tell us about the early days in your role?
My position as Welfare Officer position was a new post for the charity. When I started there only was a temporary Secretary and an Education Officer. Myself and the new permanent Administrator started on the same day. On my desk was a list of people to ring and contact and that was it. To start with there were no procedures in place for my position so the welfare grant procedures started from scratch when I arrived.
Before then there was a Clerk to the Trustees and any applications went straight to the Trustees so there was no advice regarding what other help might be available to those applying. There was a realisation that many of the people we were helping could be getting more support from the local authority but weren't aware of what other help was available to them. At that point the number of applications went down but the number of referrals went up. Which is similar to today where I often am able to say to people yes, we can help but you can also get help from x, y and z.
When I started the charity had just purchased the Jubilee Building, which has been a lovely building to work in. Before then there was a small office in one of the buildings opposite and the Trustees held their meetings in the Angel. Buying the Jubilee Building and having our offices on the top floor and our two large meeting rooms in the floors below to hire out to local groups and organisations below was a big step for the charity. That was all set up just before I started.
"I feel proud of the history of the charity – how amazing it is that Queen Mary left the land in 1554 for the people of Chippenham and what this gift is doing for people now". 
20 years is a long time to work anywhere  – how have you kept updated for your job? 
I get regular information sent to me from the Department of Work and Pensions about changes to benefits which is called "Touch Base" and Wiltshire Money is a local quarterly Forum run by Citizens Advice. Any local government changes, anything to do with housing benefits or any other changes they get a representative to come and talk. That is important part of my regular updating. It's a great chance to meet lots of good contacts to be able to provide the best possible to help to people who apply to us. It has also been a great forum to meet with other Welfare Officers from different organisations to come together and talk through cases anonymously.
Who, outside the organisation have you worked closely with?
I have enjoyed getting to know so many people in Chippenham over the years across lots of different groups, organisations and agencies. I've worked quite closely over the years with staff and volunteers from Wiltshire Citizens Advice, Careplus (who look after the many mobility scooters that we have out on loan), different people in local social services departments, Waste Not Want Not, Knees(who provide the white goods to people for us), SSAFAand more recently Greensquare. There is also the Social Care helpline which you can call up for general welfare advice.
Any final thoughts or words?
It will take a while to get CBLC out of my head but I will follow the charity with interest and will be keeping in touch. I think this quote sums up I what I hope I have been in my time at the charity and my wishes for the future for Chippenham Borough Lands Charity.
"Do all the good you can, by all the means you can, in all the ways you can, in all the places you can, at all the times you can, to all the people you can, as long as ever you can."
John Wesley
The Staff and Trustees of Chippenham Borough Lands Charity would like to say a huge thank you to Christine for all her hard work over the last 20 years and wish her all the very best for her new project. Keep in touch!