Exciting news! We are pleased to announce our new Tree Sculpture Competition for local Primary aged children in Chippenham. We are going to be creating a Tree Sculpture trail on our land at Westmead Open Space and we would love local children to help.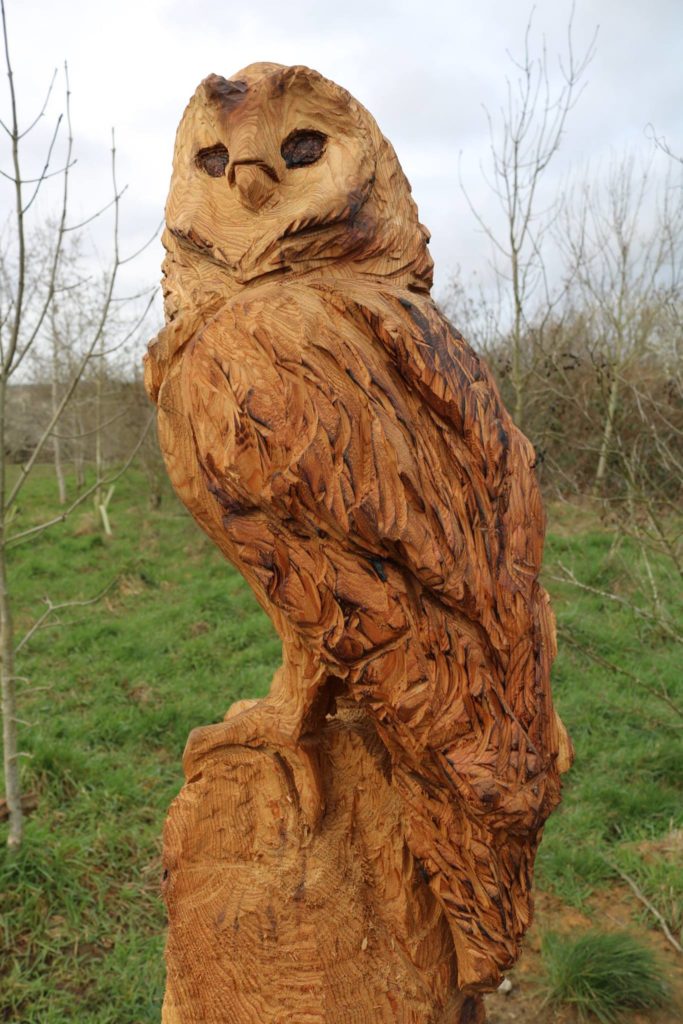 We already have our first sculpture which is this beautiful owl. The owl celebrates a new partnership between us and Wiltshire College & University Centre and was created by Ollie Adams.
Ollie is an advanced horticulture apprentice at the Lackam campus, who has kindly agreed to carve more wooden creatures for us so we can create a sculpture trail through some of our woodland.
We would love local children to provide the designs for our new tree sculptures. Please see the detail of how to apply and the prizes that are on offer below. The competition deadline is Friday 7th June.
If you have any questions please feel free to get in touch with our Katie, our Communications Officer. We look forward to receiving your competition entries!