Our Woodland Creatures Sculpture Trail at Westmead Open Space was officially opened at a special event held on the 18th September. The new trail features 12 sculptures carved out of wood and is set on paths through a small woodland area.
All of the sculptures have been created by Ollie Adams, a member of the gardens team at the Lackham campus of Wiltshire College and University Centre. The sculptures were carved based on designs from local children in a competition we ran in 2019.
The competition saw children create design drawings for the wooden sculptures to be created from. A winner was chosen from each of the primary schools in the Chippenham area. The idea for the Tree Sculpture Trail came following Ollie's original creation of an owl sculpture at the site that marked a new partnership between our charity and Wiltshire College and University Centre. Amongst the new designs are a hare, red kite, woodpecker and ladybird.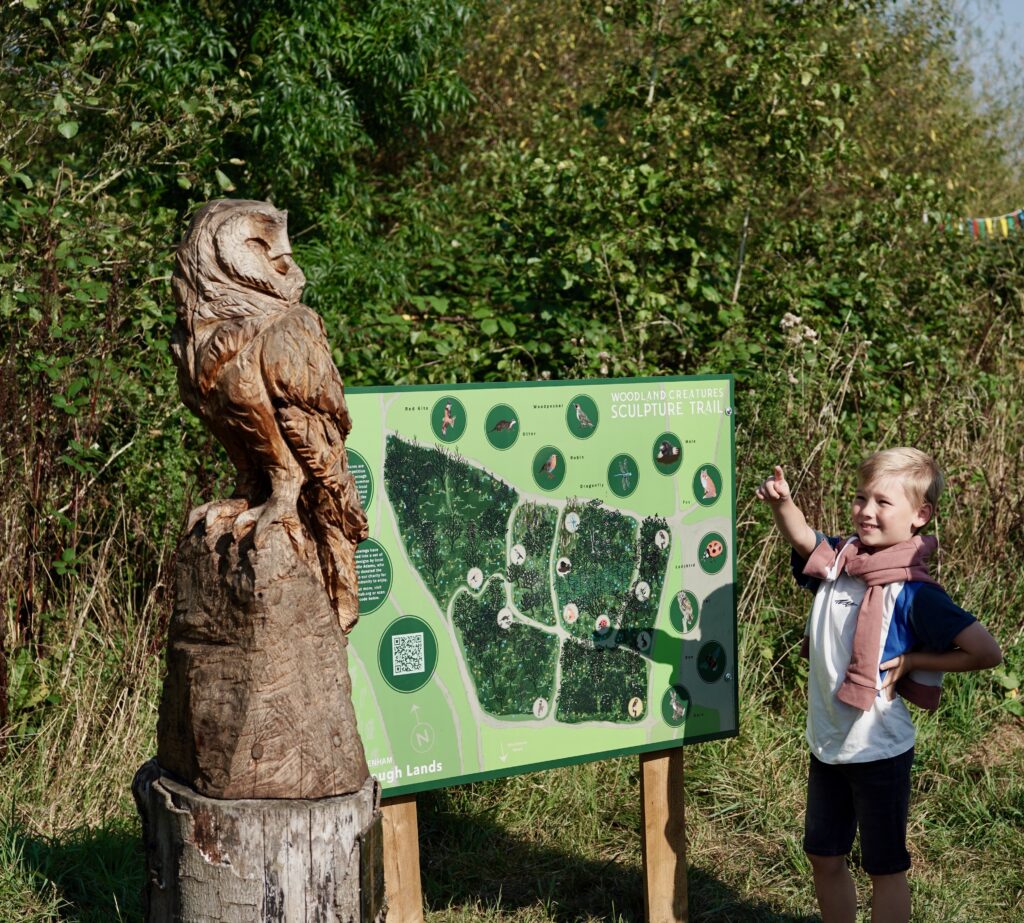 The trail was officially unveiled at a special ceremony with all of the winning artists and their families in attendance alongside Deputy Mayor Liz Alstrom, representatives from Wiltshire College & University Centre and some of our staff and trustees.
Sculptor, Ollie Adams, said: "It was a privilege to be involved in the Woodland Creatures Sculpture Trail project and contribute to the local community. We received so many exciting designs, the level of creativity from the students was inspiring."
The event was a great opportunity to thank everyone involved and included refreshments, a trail hunt and a short performance of Jack Defrost by Traceworks Dance. We are delighted to have officially opened the new sculpture trail and had the opportunity to formally celebrate the occasion with the children designers and their families. Ollie and the children have created something really magical for visitors to Westmead Open Space.
Find out more information about the trail by visiting our Westmead Hub website – https://westmeadhub.org/woodland-creatures-sculpture-trail/. The below video captures some highlights from the opening event.